25 Most Beautiful Hallstatt Photos to Inspire Your Trip
Hallstatt – Austria's most picturesque and definitely its most famous small town. I'm pretty sure you've seen many photos of its church at the lake and the mountains in the background.
There's no doubt that this is the most iconic motive, but the little town in Upper Austria is so much more than that.
Last week I did a day trip to Hallstatt and spent half a day roaming around to find every hidden corner. Of course, it wouldn't be me if I didn't take any photos. In fact, I took quite a lot!
To show you what exactly this place offers and to inspire your future trip, I decided to share 25 of the most beautiful Hallstatt photos with you – all taken by me. 🙂
(This post contains affiliate links, which means I receive a certain percentage of a sale if you purchase after clicking.)
Before I'm virtually taking you to Hallstatt with my Hallstatt photos, I want to give you an answer to one of the questions I asked myself a lot:
How became Hallstatt that famous?
I can still remember the first time I visited this fairytale village.
It was more than 15 years ago when apps like Instagram & Co. barely existed.
Together with my parents and my sister, I went on a day trip to visit Hallstatt and its salt mines. Even back then, the small town had already been a magnet for tourists, but 90% of them were Austrian visitors.
Definitely not comparable with the amounts of tourists nowadays.
I can't really tell why exactly this town became "Instagram famous" (I love to use this term, don't judge me) like other destinations such as Bali or the Greek island Santorini.
Austria offers many other absolutely beautiful and stunning landmarks to see but so does the rest of the world. It seems that there's something special about certain places and Hallstatt is apparently one of them.
Did you know that there's even a copy of Hallstatt in China? Isn't that totally crazy?!
While I'm still wondering about the mysterium of Hallstatt's fame, it's time for you to dive into the virtual world of this picturesque village!
25 Hallstatt Photos That Will Make You Want to go There Right Away!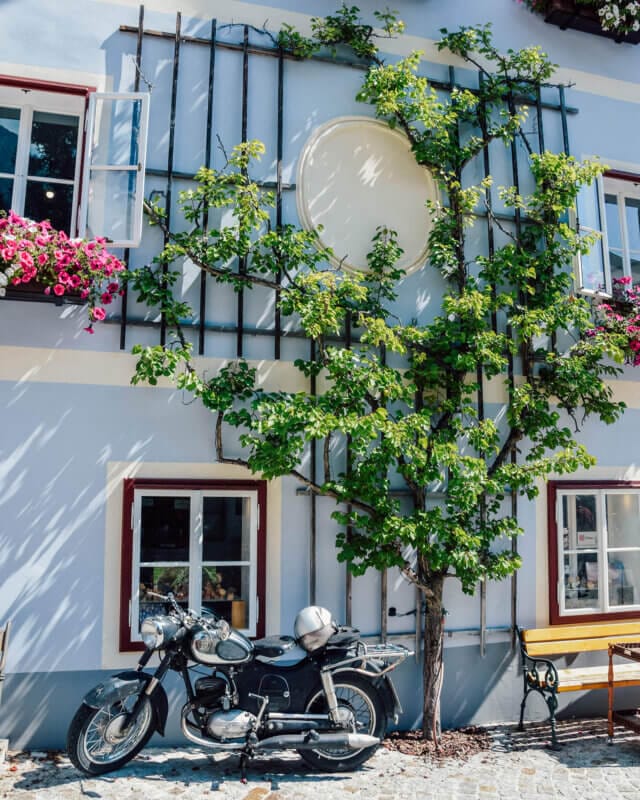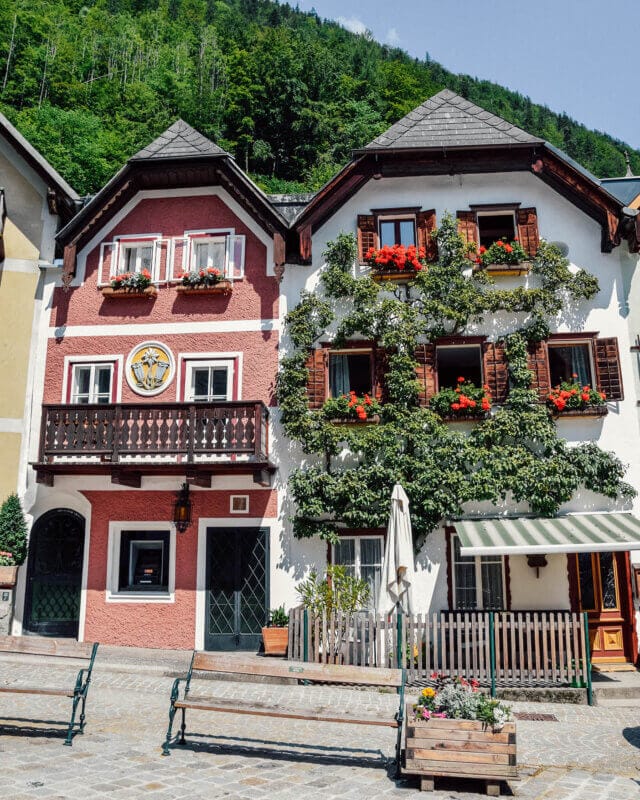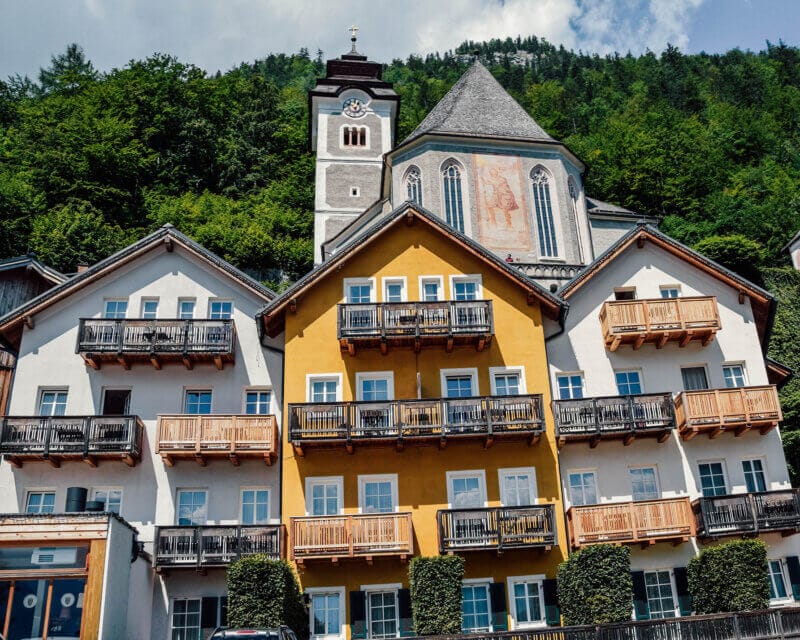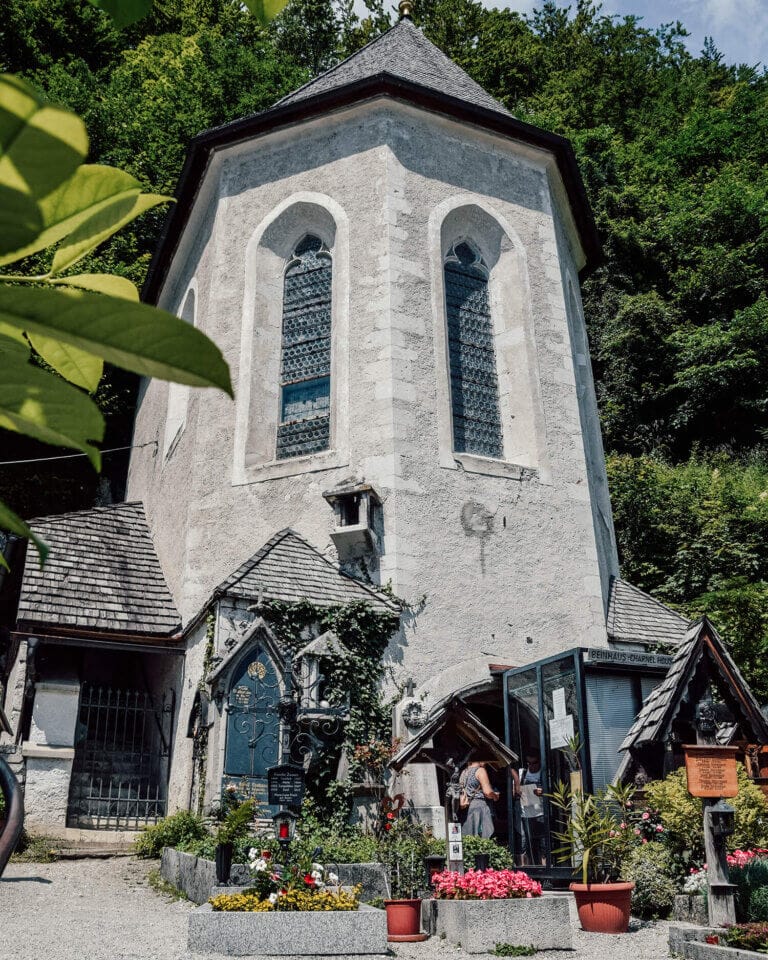 I hope you enjoyed this short virtual trip to the fairytale village of Austria. Even though it's not the quiet and tranquil place that it used to be, I can still recommend visiting it.
Just try to go there early and don't forget to behave respectfully. Hallstatt is not an open-air museum, there are still people living there and houses and gardens are private property.
Check out some other blog posts about Austria:
– The Pielach Valley in Lower Austria
– A Weekend in Burgenland
– Pilgrimage Destination Mariazell in Styria
– 50 Interesting Facts About Austria
---
Like it? Pin it!
---
Do you want to travel like me?
Here are some of my favorite travel tips and resources:
Flights: I prefer using CheapOair or Skyscanner to book flights. The destination everywhere feature is perfect for finding some cheap deals!

Accommodation: Booking.com is my favorite site to find some great hotel deals. I do love staying at a local place as well, thus I book an Airbnb every now and then.

Travel Insurance: There are many reasons why travel insurance is important and I never travel without having one. I use the simple and flexible one from World Nomads to be protected against unforeseen events.

Tours: I love taking tours to explore destinations like a local. My favorite website to book them in advance is GetYourGuide.

Camera Gear: I use a Nikon D5300 camera with an 18-105 mm and a 10-20 mm wide-angle lens to take my photos.