Best Things to do in Cluj-Napoca, Romania
Cluj what?! Frankly, I hadn't heard about that city before I booked my flight there. The only cities I knew existed in Romania were Bucharest, Sibiu, and Timisoara.
No wonder my surprise was accordingly high when my friend told me she plans a trip there. Despite the fact, I didn't know a city with that name even exists, I decided to come with her and explore the capital of Transylvania.
Surprisingly there was quite a lot to do so here's a blog post about all the best things to do in Cluj-Napoca!
(This post contains affiliate links, which means I receive a certain percentage of a sale if you purchase after clicking.)
Some Interesting Facts About The City
I need to confess, my expectations of the city weren't really high since I had no idea about its existence. Moreover, I couldn't really find a lot of interesting reads about it so I thought it was going to be rather a small, sleepy town.
Oh, how wrong I was!
Cluj-Napoca is located in the northwest part of Romania, in the heart of Transylvania. It is actually the fourth biggest city in the country with more than 300,000 people living there.
In addition, it's one of Romania's major university cities and therefore a hotspot for students.
Due to its popularity among young people, it was even named "European Youth Capital" in 2015 and you can find student bars on every corner.
It's not only one of the hippest but also the most affordable cities for young people because Romania is one of the cheapest countries to live in Europe.
Besides its prominence as a bustling and vibrant university city, its roots date back almost 2,000 years. During the Roman Empire, the city was one of the most important ones in the eastern part.
Even hundreds of years later during the 18th century, it still played a major role as the capital city of Transylvania.
The province was part of the Austro-Hungarian-Empire at that time. Therefore it kept its unofficial title as the capital city of this region.
8 Best Things to do in Cluj-Napoca
Now that I shared some basic facts about the city, let's move on to the most important thing: What can you do and see there?
1. Visit The Most Famous Orthodox Cathedral
The Dormition of the Theotokos Cathedral is a true architectural masterpiece. Even though it seems pretty large, the inner part of it is rather small compared to what it looks like from the outside.
It's almost 100 years old and the most important Romanian Orthodox church in the city.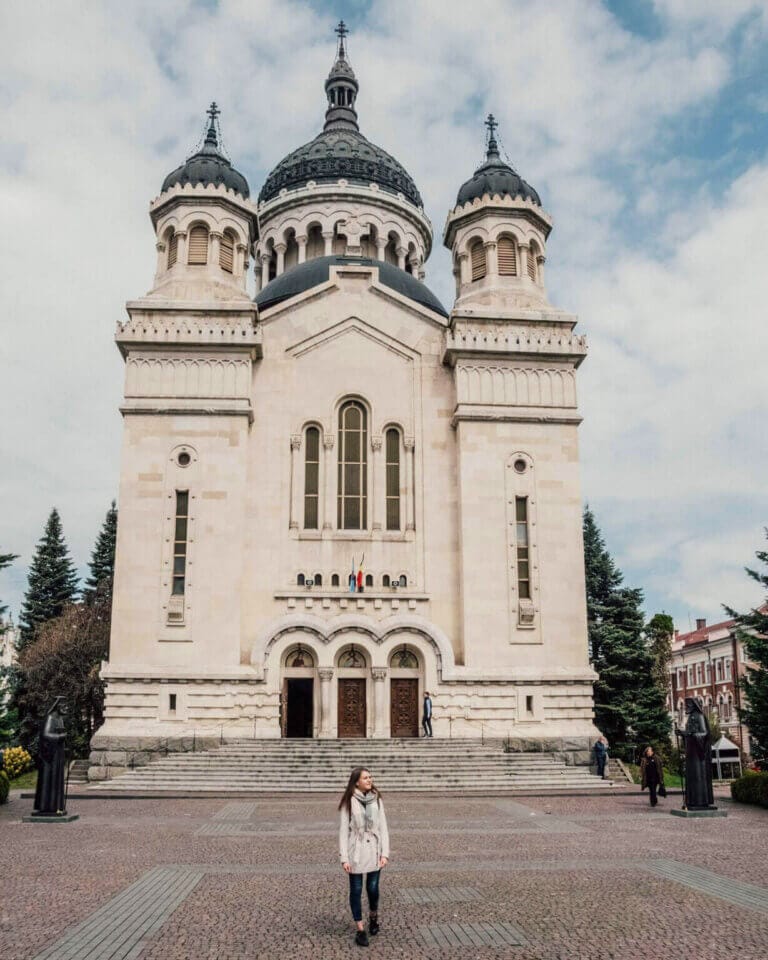 2. Buy Some Local Products at The Market
At the square right in front of the cathedral, there's often a market where you can find many different local products. The wide offer ranges from traditional Romanian clothing to wooden kitchen utensils, basic souvenirs, and food.
I was there around Easter, therefore I found a lot of lovely Easter decorations such as painted eggs.
3. Watch a Play at The National Theatre of Cluj-Napoca
If you cross the street after the local market, you can find the Lucian Blaga National Theatre. It was built in the early 19th century and shares the same building as the National Opera.
It's a great opportunity to watch a Romanian theatre show because there's a play almost every day. Whether you're interested in classic or modern performances, the theatre offers a mix for everyone.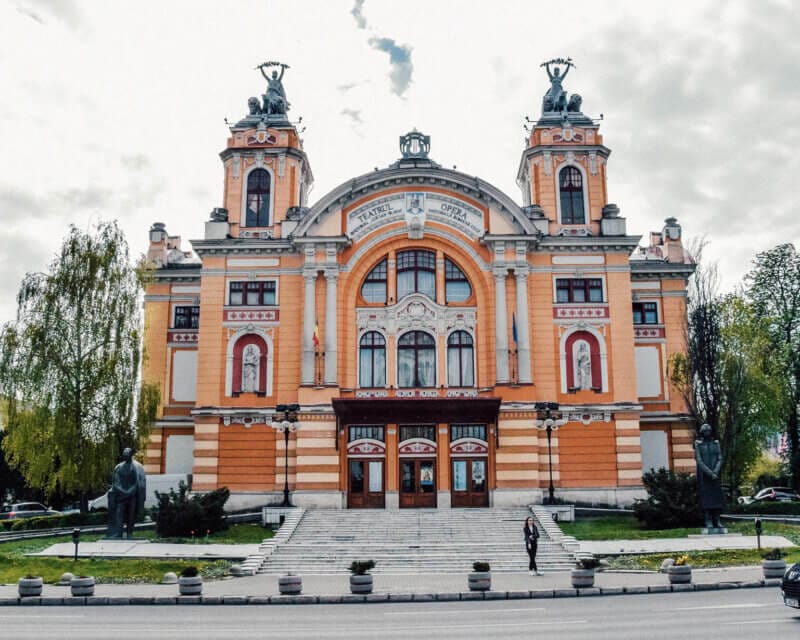 4. Chill at Unirii Square And Admire St. Michael's Church
Unirii Square, also called Union Square, is the main square right in the central district of the city.
Moreover, it's one of the largest ones in the entire country and is surrounded by important buildings such as the old town hall or the National Museum of Art.
Additionally, there's also the famous St. Michael's Church whose church tower is the highest one in Romania. Unfortunately, they're renovating the entire complex right now so I wasn't able to go inside when I was there.
Tours you might find interesting:
5. Discover The Wonderful World of Plants in The Botanical Garden
I'm a sucker for all different kinds of plants and I love nothing more than being surrounded by nature.
If you are the same, then you should definitely check out the Botanical Garden in Cluj. With more than 10,000 plants from all over the world, it's a true paradise for every nature lover.
The Garden is mainly divided into five sections and includes awesome attractions such as the Japanese Garden, the Roman Garden, and even a large greenhouse containing exotic plants.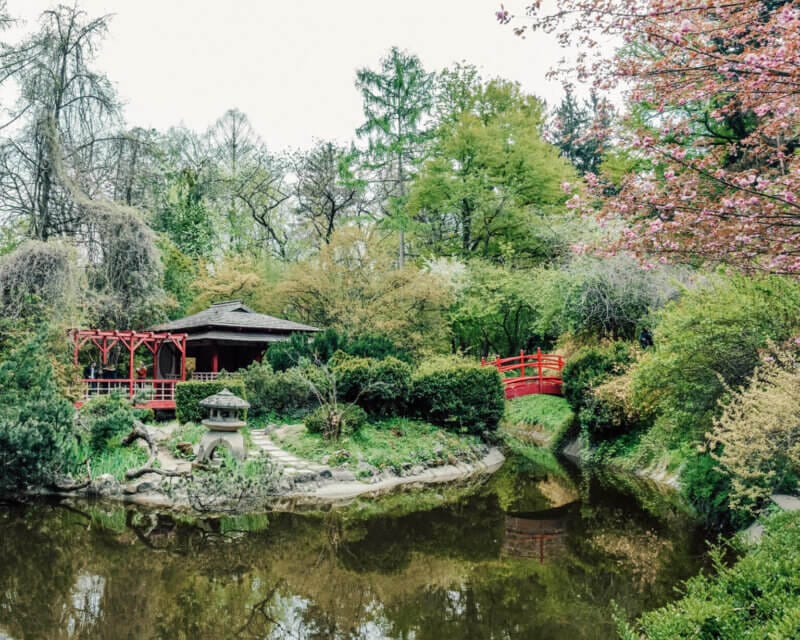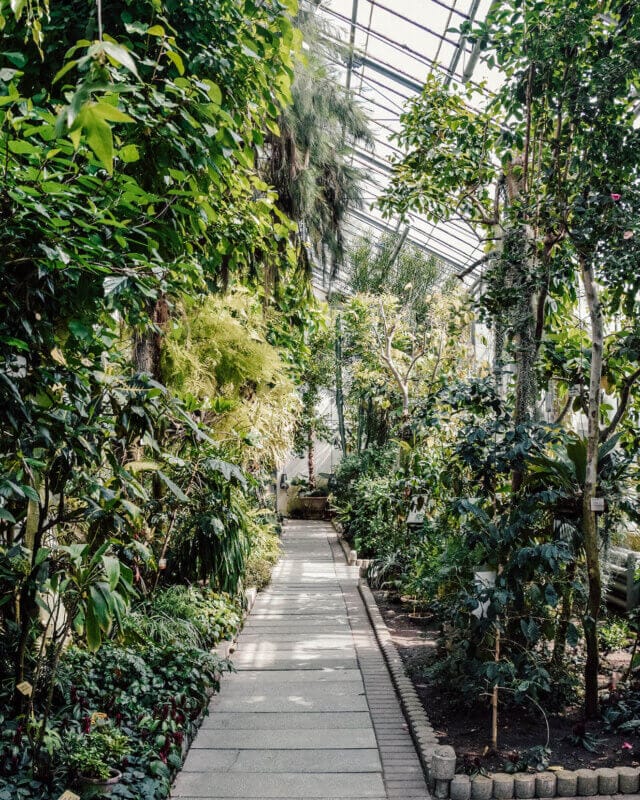 6. Wander Along The Narrow Streets of Cluj-Napoca
In my opinion, the best way to see any city is to explore it off the beaten track. That's exactly what I did in Cluj too.
The city consists of countless narrow streets and alleys which literally invite you to follow them to find some hidden corners.
Most of them are spread out from Unirii Square, therefore I recommend you choose this place as the starting point.
7. Climb The Stairs to The Top of Cetatuia Hill
Cetatuia Hill is one of the most popular places in the capital of Transylvania. With a height of more than 400 meters, it's a great spot to overlook the entire city.
Although climbing the stairs can be a bit exhausting, as soon as you reach the top, you'll get rewarded with a phenomenal view. Moreover, it's also a perfect place to watch the sunset.
8. Try Some Traditional Romanian Food
Last but not least, a visit to Cluj-Napoca wouldn't be complete without eating traditional Romanian food.
Some examples are Sarmale (Stuffed Cabbage Rolls), Balmos (Transylvanian Cheese Polenta), and Salata de Vinete (Roasted Eggplant Salad).
Good for me, they have various plant-based dishes as well and I became a huge fan of the Salata de Vinete!
I can really say that this city exceeded all my expectations. Moreover, I felt very welcome and comfortable there because it's a really wonderful city to see.
One of my friends also told me it's a great destination for solo backpacking in Europe. In my own opinion, I think it's even worth including on a Romanian road trip!
Have you heard of Cluj-Napoca before and would you consider visiting it? 🙂
---
Like it? Pin it!
---
Do you want to travel like me?
Here are some of my favorite travel tips and resources:
Flights: I prefer using CheapOair or Skyscanner to book flights. The destination everywhere feature is perfect for finding some cheap deals!

Accommodation: Booking.com is my favorite site to find some great hotel deals. I do love staying at a local place as well, thus I book an Airbnb every now and then.

Travel Insurance: There are many reasons why travel insurance is important and I never travel without having one. I use the simple and flexible one from World Nomads to be protected against unforeseen events.

Tours: I love taking tours to explore destinations like a local. My favorite website to book them in advance is GetYourGuide.

Camera Gear: I use a Nikon D5300 camera with an 18-105 mm and a 10-20 mm wide-angle lens to take my photos.